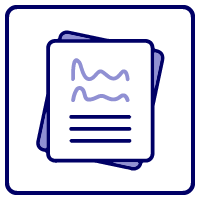 Hi-Quality Paper
Printed on Best Quality
Custom Creation
Chose from Wide Variation
Easy Payment
We Accept Numerous kind of Payment Methods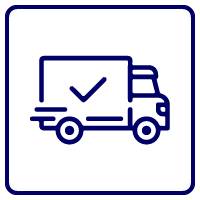 Safe on time – Shipping
GFX Printer Deliver Products Safely on Time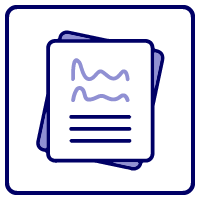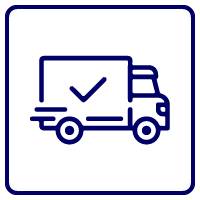 Custom A5 Flyer printing in Dubai, UAE
Introduction:
A5 Flyer Printing is a great way to promote your brand and get the word out about your business. They are typically use in restaurants, bars, and coffee shops. This is a simple but easy to use, yet highly effective way to advertise your business. It would be best if you had Custom A5 Flyer printing for your business in Dubai, UAE. But it's a key marketing tool offered by GFX Printer. This helps you to increase your products or services in a broad market. But what Custom A5 Flyer printing is?
Custom A5 Flyer is a type of print seeing that uses small flyers to promote a business. These flyers are generally print in A5 but half the size of an A4 sheet of paper. Because Custom A5 Flyer printing is a powerful way to reach hidden customers. Then you can set them up right in your business. It would be best if you made your flyers stand out from the event.
Because so many businesses are going all out for customers in Dubai, UAE. In this article, we get to teach you how to set up an A5 Flyer. After that you can use it for advertising your business. Also, what GFX Printer offers in Dubai, UAE?
What GFX Printer serve in Dubai, UAE:
Sizes: The standard size for the A5 Flyer is 5.83″ x 8.27″. Nevertheless, if you want A2, A3, A4, or A6, or if you require a custom size in Flyer. Then for your information GFX Printer can print any size.
Weight. We offer 100 GSM, 135 GSM, 150 GSM, 170 GSM, 200 GSM, 250 GSM. And all in terms of the paper weight.
Paper: We deal in Matt Paper & Art Paper for Flyers.
What is an A5 Flyer?
A5 Flyer is a type of print ad that is similar to post cards. They are 5.83″ x 8.27″ in size, which makes them the same size as a post card. Moreover, they are often use in small scale events or campaigns to get the word out to the audience.
They are also use in promotions. e.g., gifts or contests. The perfect size for an A5 Flyer is when it is fold in half and is 3.5″ x 7.5″. This allows for a clear message and also makes it easy to fold. When folded, it becomes A5 folded flyer.
Here are some tips on how to get the most out of your custom A5 Flyer:
Use bright and view snap colors.
Include an offer or discount.
Use high quality paper supply.
Keep your design simple and easy to read.
Use powerful language that speaks to your target market.
By following these tips. Then be ensure that your A5 Flyer will succeed and help you do your marketing goals in Dubai, UAE.
How to create a custom A5 Flyer?
Custom A5 Flyers are a great way to advertise your business and promote your event. If you are looking for a way to create an A5 Flyer. Then a great way to do it is to use a pre made design you can download and customize. The best thing about the templates is that they are all free to use. Get Templates.
You can use these Templates to promote your event and business or to advertise a new product. These pre made designs are also great because they are easy to use. They are all set up with a table of contents. This makes it easy to find the information you need.
Benefits of Custom A5 Flyer Printing in Dubai, UAE:
Flyers in A5 format are ideal for advertising events, promoting goods or services, and delivering information about your business.
They are cheap, simple to make and easy to spread.
i.e., You can put them in letter box, leave them on the door step. You can also leave them in small shops like cafés, barber shops, and beauty salons. Likewise, you can use them in high density areas like near super markets or service stations.
Custom A5 Flyer printing is ideal for all size sectors because it is a smart and cheap marketing tool. A5 Flyers can use to promote sales, events, and special offers. They are also a great way to spread information about your business to likely customers.
Custom A5 Flyers are an excellent approach to reach out to many people with your message.
i.e., Numerous types of business and institutes can take benefit by using A5 Flyer. Restaurants might use them to advertise the daily menu to diners. We can spread them to consumers and display in the windows of retail.
A5 Flyers are easy to design and print and can customize to fit your marketing needs. But If you are looking for a cheap way to promote your business in Dubai, UAE. Then A5 flyer printing is the perfect solution.
Making a successful marketing campaign may be difficult in the current marketing climate. As customers attention spans become short. And they run over with ads. But handing out flyers is one of the finest methods to reach a large audience with your message. Using flyers to promote your company or items may reach a large audience.
Professional Tips: How to Create an Effective A4 Flyer?
A powerful A5 Flyer layout is depend on the intend of market. For instance, you need to create the A5 Flyer to attract those between the ages of 25 and 35. You can do a few things to protect you and get the best results from your A5 flyer.
Keep the A5 Flyer easy to read. Also, keep the Design Simple. A well designed A5 Flyer utilize simple layouts and stays away from over use of colors. Customers might become confused by an excess of graphic and colors. Design an A5 Flyer that is simple and quick to read. Avoid to pack too much content onto each page to avoid making it look over whelm.
Make sure your design is the correct size and fixed. Flyers are mostly print at 300 dpi, so provide your design will create at that solution.
An understandable Custom A5 Flyer is Productive. Use Readable Fonts. The A5 Flyer fonts are just as significant to the style. Make use of font size that can read from a distance. Your clients will have a more brutal time reading if you utilize a small font size.
Avoid fancy fonts since they are hard to read. Select the Appropriate Paper. The A5 Flyer looks significant influence by the printed paper. The A5 Flyer will appear expert thanks to the premium paper.
More Tips:
Keep it attention grab.  Ensure that your Custom A5 Flyer stands out from the competition. It must be attrective so that visitors will grab it and look at it.
Choose the right paper stock for your needs. Select a thicker paper stock then. If you want a strong flyer that will stand up to being handle a lot. If you're looking for a more practical option, decide on smaller paper stock.
Use full bleed printing for your design. This means that your plan will go on to the end of the flyer without any white border around it. Check how to set up Bleed?
Pay regard to the folds of your flyer. Make sure your design considers where the fold will. So that it doesn't cut off or looking odd when folded.
Get quotes from multiple shops before decide on one. Prices divide much between different printing companies. So it's worth getting quotes from a few other places before making your final choice. After getting the quote you can see that GFX Printer is the Best with High Quality in Dubai, UAE.
Recommendations for best A5 Flyer designs:
2 mm bleed must needed over the final print design for A5 Flyers.
All fonts must convert to paths.
CMYK must use for the design (but Pantone, PMS, RBG, or Spot colors are not accept)
The transparency effect must flatten.
Images must in 300 dpi.
If you don't know about, i.e., bleed, paths, 300dpi or even CMYK. Then designers at GFX Printer are willing to help you for free.
Why do we use Custom A5 Flyers?
There are a few key reasons that Custom A5 Flyer is often the best choice for problems before you start.
First, A5 is a very art size. It can use for all from lists to produce sheets to event programs.
Second, A5 Flyers are most small to print.
Third, they are easy to work out.
Fourth, A5 Flyer printing allows you to send your message fully and coat.
Fifth, A5 Flyers are a powerful way to reach a broad market with your selling message.
Sixth, they are perfect for direct mail runs and door to door opening.
Seventh, A5 Flyers can easily be model to fit your other needs.
Eighth, they are a great way to promote sales and special events.
Ninth, A5 Flyers are good since they use less paper than larger sizes.
Tenth, they can move or reuse after being to read.
What to include in your Custom A5 Flyer?
Contact information. Make sure your customers can easily get in touch with you. Include your address, phone number, and website address. This becomes more important when your are in the busy environment of Dubai, UAE.
Image. An image or photo helps draw attention to your A4 Flyer. Choose a photo that is attractive and match to your product or service.
Company Information. In addition to your contact information, you can include your company name, slogan, and logo.
Specials and promotions. Briefly list any current sales or promotions at your business.
Specialty. Include your company specialty so customers know what you do. You can also describe the services offered at your business.
FAQs
If you have some questions or want to contact us WhatsApp or Call us at +971562271600
What are the A5 sizes for a flyer?

For A5 Flyers, the standard dimensions are 148 mm × 210 mm (5.83" x 8.27"), & along with the size, the design must have a 2 mm bleed to each side of the flyer. More information about how to set up bleed?

When should I use A5 Flyers?

A5 Flyer is use when you're looking to promote a business or service with some extra information. This could be a new location, a special promotion, or a change of contact details.

You may also use flyers when trying to spread awareness about a cause or inviting people to attend a public, big event.

 

Can I print on both sides of an A5 Flyer?

Yes, you can! With GFX Printer, you can print your Flyers on Both sides in the High Quality.

Can I upload my design to an A4 flyer?

Yes Indeed! As we push our clients to Design themselves or by their Designer. Although, we also have designers who can design as you want. If you are getting issues, we're always happy to help you.

 
Conclusion
Thanks for reading! We hope this helps you that you need Custom A5 Flyer for your business in Dubai, UAE. Custom A5 Flyers are a great marketing tool for business of all sizes to promote their products and services.
People can pass them out at events, leave them in public places or send them through the mail. They are a great way to get your message out to numerous people. Unlike other marketing tools, people throw the flyers away.
Flyers are a great way to promote your brand and products. They can also be so quick with the right design. As you know, custom A5 Flyers are the correct size to pay attention. So if you're seeing for a way to stand out from the group then this is it. You can get in touch with GFX Printer today to get your own custom flyer in Dubai, UAE.
They may not work if not spread. They work if they spread out and seen by as many people as possible. Likewise, they work if they're in hands while making buying decisions. Like where to eat, what movie to see, or when they need a new hair dresser or plumber. It will help you get more customers and increase your sales.
Custom A5 Flyers are one of the most popular ways to promote your business cheap. If you're looking for a way to promote your business on budget then A5 Flyers are the way to go.
Select
Choosing the size, paper, color, number, and any finishing options to suit your needs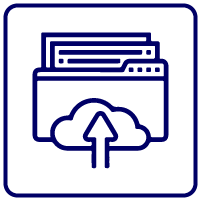 Upload
Upload your Design if you have! Otherwise, we will design it for you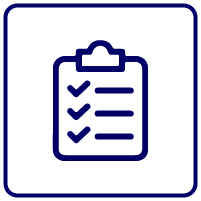 Recheck
We recheck file(s) for anything that could lead to a printing issue. You will be notified via email if there is any issue, and we'll wait until the issue cleared.
Notify
When your order is ready to ship, we will notify you by email, WhatsApp or by phone
Select
Choosing the size, paper, color, number, and any finishing options to suit your needs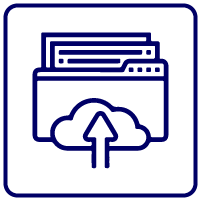 Upload
Upload your Design if you have! Otherwise, we will design it for you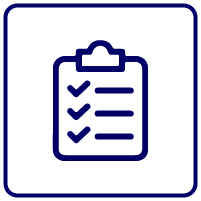 Recheck
We recheck file(s) for anything that could lead to a printing issue. You will be notified via email if there is any issue, and we'll wait until the issue cleared.
Notify
When your order is ready to ship, we will notify you by email, WhatsApp or by phone