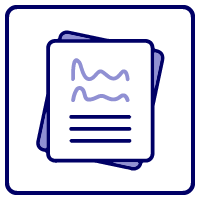 Hi-Quality Paper
Printed on Best Quality
Custom Creation
Chose from Wide Variation
Easy Payment
We Accept Numerous kind of Payment Methods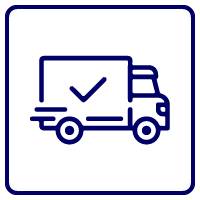 Safe on time – Shipping
GFX Printer Deliver Products Safely on Time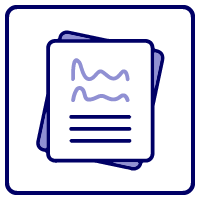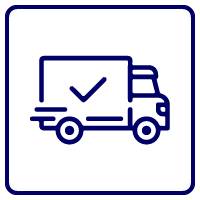 Overview of A4 Flyers
Looking to advertise your business, here an A4 flyer is a great way to do so. With the right design and message along with distribution, you can reach a wide audience and generate valuable leads. An A4 flyer is an effective and fast print advertisement and uses to promote products, services, and events. It's easy to produce and customizable for your specific needs. Whether you're a small business owner or a marketing professional, A4 flyers can be a valuable advertising toolkit. They're affordable, attractive, and can be distributed in a variety of ways to reach our targeted audience.
Importance of Flyers in Marketing and Promotion
A4 flyer is an effective marketing tool for any type of business, especially small ones. With a perfectly designed A4 flyer, you can reach many audiences and promote products, and services effectively. A4 flyers are also an affordable way of marketing and can be distributed in various ways. E.g., in-store, through direct mailing, or at the event. They are an effective way to generate leads and attract new customers. Whether you are a small business or a marketing manager by adding an A4 flyer to your strategy, you can achieve your goals and stand out in a crowded market.
Professional Tips: How to Design A4 Flyer?
Elements of a Flyer Design
A well-designed A4 flyer is so effective that it can grab the market. There are several main key elements that can make our a4 flyer stand out.
Make it clear: Start with a clear and brief message that appeals to your target audience.
Keep it eye-catching: Use attractive graphics to grab their attention.
Don't Make it difficult. Avoid using fancy or decorative fonts as they are difficult to read.
Keep the A4 Flyer simple: An effective A4 Flyer is one that is easy to understand. Include a call to action to encourage people to take action.
Finally, use high-quality printing to make sure your flyer looks professional and impressive.
With these key elements, your flyer can be a powerful tool for marketing and promotion.
Flyer Content
Essential Information on a Flyer
Effective A4 flyer content can attract customers and boost sales. Here are some key elements to consider:
Headline: A catchy headline that grabs attention.
Body: Brief and clear information about the product or service.
Call to Action: A clear and direct call to action for the reader.
Branding: Consistent branding elements, such as logo and colors.
Contact information: Make sure your customers can easily get in touch with you. Include your address, telephone number, and website address.
Image: An image or photo helps draw attention to your Flyer. Choose a photo that is eye-catching and relevant to your product or service.
Company Information: – besides your contact information, you can also include your company's name, slogan, and logo.
Specials and promotions: Briefly list any current sales or promotions at your business.
Specialty: Include your company's specialty, so customers know what you do. You can also describe the services offered at your business.
Remember to keep the content brief, eye-catching, and easy to read. A well-designed and effective flyer can make all the difference in your marketing strategy.
Customizing Content for Different Purposes
The content must create or design for the expected audience to increase efficiency. Eventually here are some tips for customizing content for different purposes:
Identify your target audience and their needs.
Focus on benefits, not just features.
Use language and tone appropriate for the audience.
Highlight key information that applies to the purpose.
Use images and graphics that are appealing to the audience.
Use different formats and platforms for different purposes.
Continuously evaluate and adjust the content to meet the needs of the audience.
By customizing content, you can increase its effectiveness and achieve your marketing goals.
Printing A4 Flyers
Choosing the Right Paper
Printing A4 flyers is an effective way to market your brand. However, choosing the right paper is an important part to make your flyers stand out. Use high-quality paper that is not too thin or too thick. The higher the GSM (Grams per Square Meter) is the Thicker paper is. A glossy or matte finish can also make a big difference in the overall look and feel of your flyer. Trust GFX Printer to provide you with top-quality paper and prints for your A4 flyers in the UAE.
A4 Flyer Distribution
Preparing Flyers for Distribution
Preparing A4 flyers for distribution is crucial to ensure that they make a lasting impression on your target audience. The key is to use the right paper and optimal printing settings. Choose a high-quality paper that's thick enough to withstand handling. To enhance your flyers, consider adding a finishing touch, such as gloss or matte coating. Proper preparation will ensure that your flyers are effective marketing tools.
Tips for Effective Flyer Distribution
Printing flyers is only half the battle, as they also need to be distributed effectively to reach your targeted audience. Here are some tips to help you achieve successful flyer distribution:
Identify your target audience and choose the right locations.
Make your flyers stand out with bold graphics and clear messaging.
Offer incentives or promotions to increase engagement.
Engage with your audience to build rapport and generate buzz.
Track and analyze your distribution efforts to improve future campaigns.
With these tips, you can maximize the impact of your flyer campaign and achieve your marketing goals.
Digital A4 Flyers
Advantages of Digital Flyers
Digital A4 flyers have some benefits over traditional print flyers. We can easily distribute them via email, social media, and websites, making it easier to reach a wider audience. They are also cost-effective and allow for easy customization and updating. Digital flyers can be designed and printed quickly, making them ideal for time-sensitive promotions. Furthermore, digital flyers offer interactive elements such as video and audio that can enhance the overall impact of the message.
Creating and Distributing Digital A4 Flyers
Digital A4 flyers are an effective marketing tool. With a GFX printer, it's easy to create and distribute professional-looking flyers. The advantages of digital flyers include easy editing and instant distribution, plus a wider audience reach. Use quality graphics, engaging headlines, and concise content to make your flyers stand out. Once created, distribute your flyers through email, social media, and your website.
Benefits of Custom A4 Flyer Printing in Dubai:
Custom A4 flyer printing in Dubai offers various benefits for businesses. With high-quality printing, vibrant colors, and fast turnaround times, companies can attract more customers and stand out from their competitors. Additionally, customized printing allows businesses to make their message and design according to their targeted audience which results in increased engagement and conversions. Flyers are also an affordable marketing tool, making them a cost-effective way to promote products or services. Overall, printing custom A4 flyers can help businesses increase visibility and achieve their marketing goals.
They're affordable and easy to create and distribute. In high-traffic areas, like near grocery stores or gas stations, or leave them with local businesses, like cafés, barbershops, and hair salons, you can also put them in mailboxes or leave them on doorsteps. A4 Flyers are a great way to get your message out to many people. A4 flyers are useful for many kinds of businesses and organizations. For example, restaurants can use them to let customers know what's on the menu for the day.
Retail stores can hand them out to customers and post them in the windows. In today's marketing environment, where attention spans are short and consumers are bombarded with advertisements, creating an effective marketing campaign can be challenging. However, one of the best ways to get your message out to a wide audience is by distributing flyers. Flyers are an excellent way to promote your business or products to a wide audience. GFX Printer can print the highest quality possible in the client's Budget in Dubai, UAE.
A4 Flyer Uses
Business and Event Promotions
Looking to promote your business or event? A4 flyers are a great way to grab attention! They can be customized to suit your needs and printed in high-quality at GFX Printer. Share them in mailboxes, leave them in stores, or post them on bulletin boards to spread the word. Attract your target audience with a flyer that is both visually appealing and informative. Let GFX Printer help take your promotions to the next level!
Personal and Creative Purposes
A4 flyers are versatile for personal and creative uses. You can make beautiful invitations, greeting cards, and party favors. Announce your garage sale, or lost pet or advertise home-based businesses with ease. For creative purposes, use a flyer to showcase your portfolio, or to promote your art exhibits. With its customizable size and design options, the possibilities are endless. Let GFX Printer help you achieve your creative vision.
What GFX Printer serves in Dubai:
First, we have all the sizes available. With the A4 Flyer, the standard size is 210 mm x 297 mm (8.3 inches by 11.7 inches). But if you need A2 Flyer, A3 Flyer, A5 Flyer, or A6 Flyer, or if you want Custom sizes in Flyers, we can do this as well. All you require is to make an inquiry about that.
In paper thickness or weight, we have 100 GSM, 135 GSM, 150 GSM, 170 GSM, 200 GSM, 250 GSM & all others.
In Flyers, we deal in Matt Paper & Art Paper.
Wrapping up
A4 Flyers are a great marketing tool for businesses of all sizes to promote their products and services. It provides businesses with an opportunity to reach a wider audience and create a lasting impression. The guide highlights the benefits of custom A4 flyer printing in Dubai and finding pre-designed flyer templates. It also covers effective tips for creating and distributing digital A4 flyers for business and event promotions. A4 flyers can be used for personal and creative purposes as well.
People can pass them out at events, leave them in public places, or send them through the mail. In Dubai, you can pass them out at festivals or exhibitions. They are a great way to get your message out to many people. Flyers, unlike other marketing tools, are intended to be thrown away after use. They don't work if they're kept. They work if they're distributed and seen by as many people as possible. Likewise, they work if they're in people's hands when they make buying decisions when they decide where to eat, what movie to see, or when they need a new hairdresser or plumber. It will help you get more customers and increase your sales.
If you want More information about A4 Flyer, we write a descriptive blog on it. A4 Flyer Blog!
Select
Choosing the size, paper, color, number, and any finishing options to suit your needs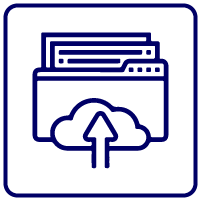 Upload
Upload your Design if you have! Otherwise, we will design it for you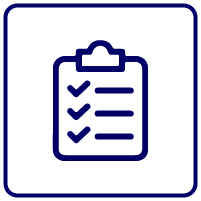 Recheck
We recheck file(s) for anything that could lead to a printing issue. You will be notified via email if there is any issue, and we'll wait until the issue cleared.
Notify
When your order is ready to ship, we will notify you by email, WhatsApp or by phone
Select
Choosing the size, paper, color, number, and any finishing options to suit your needs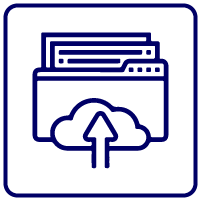 Upload
Upload your Design if you have! Otherwise, we will design it for you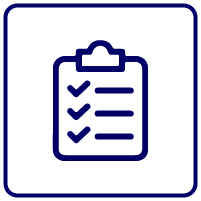 Recheck
We recheck file(s) for anything that could lead to a printing issue. You will be notified via email if there is any issue, and we'll wait until the issue cleared.
Notify
When your order is ready to ship, we will notify you by email, WhatsApp or by phone