Custom A5 Envelope printing in Dubai, UAE
When it comes to business, there are a million and one things that you need to think about in the UAE. Everything needs to check out properly, from the goods and uses you provide to your clients. One of the things that you may have yet to think about is your Envelope printing. But the fact is, the Envelopes that you send your writing out say a lot about your business. They are often the first thought possible customers will have of your company, so getting them right is vital. Visit the GFX Printer website to get the highest quality in printing Custom A5 Envelopes ever possible in Dubai, UAE. This product description will explore why you require Custom A5 Envelope printing for your business.
Importance of Custom Envelopes in Different Settings
Custom Envelopes from GFX Printer have become a vital aspect of branding and marketing. They enhance brand recognition by featuring custom logos and designs, drawing the recipient's attention. Additionally, in business settings, custom envelopes provide a professional touch to correspondence. They are also ideal for sending invitations and greeting cards, adding a personal touch to special events. Furthermore, custom envelopes are perfect for nonprofits and fundraising events, helping to spread the word about their cause. Lastly, custom envelopes for personal use, such as sending letters, make them more unique, leaving a lasting impression on the recipient.
Custom A5 Envelope Design
Elements of a Custom Envelope Design
Creating a Custom A5 Envelope is an excellent way to boost your brand's visibility. The design of your envelope should incorporate key elements such as your brand's logo, color scheme, and font. Additionally, the placement of these elements on the envelope can make a significant difference in its impact. Use a catchy phrase or call to action to increase the chances of the recipient opening it. Adding personal touches such as handwritten messages or custom stamps can also add a unique touch. Lastly, working with professional designers at GFX Printer ensures that your Custom A5 Envelope design is top-notch.
Creative Ideas for A5 Envelope Designs
GFX Printer can help you create stunning Custom A5 Envelopes with unique designs. Start by exploring design inspiration websites such as Behance or Dribbble. Additionally, you can consider using a bright and bold color palette to draw attention to your envelope. Add a fun and quirky illustration or pattern that fits with your brand's personality. You can also incorporate tactile elements such as embossing or foil stamping to make your envelope stand out. Lastly, think outside the box and use unusual materials like translucent paper or fabric to make your envelope even more creative and memorable.
Customization Options for A5 Envelope
Printing Techniques and Methods
GFX Printer offers a range of printing techniques for Custom A5 Envelopes in Dubai. Firstly, digital printing is quick and cost-effective, perfect for smaller runs. Secondly, offset printing is ideal for larger quantities, providing high-quality images. Thirdly, you can use embossing or debossing to create a tactile effect that catches the eye. Finally, foil stamping or metallic ink adds shine and elegance to your design. Check out the GFX Printer website to see their full range of printing techniques, perfect for creating unique, personalized envelopes that make a lasting impression.
Customizing A5 Envelopes for Different Purposes
Custom A5 Envelopes from GFX Printer is perfect for a range of purposes. Firstly, in the business world, you can add your company's logo and branding to create a professional and polished image. Secondly, for personal use, you can design envelopes with unique patterns, colors, and messages to impress your friends and family. Thirdly, for special occasions like weddings, add personalized details like monograms or custom stamps to make your invitations stand out. Fourthly, for nonprofit events, you can use custom envelopes to raise awareness of your cause. Finally, let your creativity flow and design custom A5 envelopes for any purpose that you can imagine.
A5 Envelope Quality and Material
Right Material for A5 Envelope
When designing a Custom A5 Envelope, choosing the right material is crucial. Firstly, consider paperweight, which affects the envelope's durability and sturdiness. Secondly, you can choose from a range of paper finishes, including matte, glossy, or textured. Thirdly, if you want to add a tactile element to your envelope, consider using materials like vellum, translucent paper, or fabric. Fourthly, you can choose from a range of colors to match your brand or personal style. Finally, for a luxurious feel, consider using specialty paper, such as metallic or pearlescent paper. Talk to the experts at GFX Printer to find the perfect material for your custom A5 envelope.
Optimal Quality and Durability for Custom A5 Envelopes
At GFX Printer, we prioritize the optimal quality and durability of our Custom A5 Envelopes. Firstly, we use high-quality paper stock to ensure durability and longevity. Secondly, our state-of-the-art printing technology produces sharp, clear images that will catch the eye. Thirdly, we offer a range of finishing options, including gloss, matte, and metallic finishes, to add visual appeal and protect your envelope from wear and tear. Finally, we perform thorough quality control checks to ensure that every envelope meets our standards. Trust GFX Printer to provide you with custom A5 envelopes that are both attractive and long-lasting.
A5 Envelope Size and Shape
Choosing the Right Size and Shape
When it comes to choosing the right size and shape for your custom A5 envelope, it's important to consider your specific needs. A5 envelopes are ideal for mailing cards, invitations, and other correspondence. They are versatile and can be used for both personal and professional purposes. At GFX Printer, we offer a range of shapes, including square, rectangle, and portrait styles, as well as a variety of sizes to suit your needs. Our experienced designers can work with you to create a custom A5 envelope that perfectly suits your needs.
Customizing Size and Shape for Specific Needs
When it comes to custom printing, GFX Printer offers the flexibility to tailor the size and shape of your A5 envelope to your specific needs. With our state-of-the-art technology, we can create unique designs and layouts that are perfectly suited for your business or personal use. Whether you need a smaller or larger envelope or a unique shape, we've got you covered. Moreover, our team of experts will work with you every step of the way to ensure that your customized A5 envelope meets all of your requirements.
Designing A5 Envelope Content
Designing the content of an A5 envelope involves various factors. Firstly, one needs to determine the purpose and target audience of the envelope. Then, the design should be simple and straightforward, making use of appropriate fonts and colors. Graphics, logos, and images should also be carefully selected and placed. Additionally, the content should be concise, clear, and engaging. Finally, it's essential to proofread the content for spelling and grammatical errors. By following these steps, one can create an A5 envelope that stands out and effectively delivers its message.
A5 Envelope Branding
A5 envelope branding is an effective way to showcase your business identity. A well-designed envelope can grab the recipient's attention, improve brand recognition and boost customer loyalty. GFX Printer provides various customization options to create unique and eye-catching envelopes that fit your brand. Whether you want to print your logo, tagline, or full-color artwork, our high-quality printing techniques and materials guarantee exceptional results. Stand out from the competition and impress your customers with professionally branded A5 envelopes from GFX Printer.
Ordering Custom A5 Envelopes
Choosing the Right Printing Company in Dubai, UAE
Choosing the right printing company in Dubai, UAE for a5 envelope printing is crucial to ensure high-quality and efficient printing. Look for a company with extensive experience, a range of printing options, and a commitment to customer satisfaction. Consider factors like pricing, turnaround time, and customer reviews to make an informed decision. A reliable and professional printing company can help bring your custom envelope designs to life.
Ordering Process and Lead Time
Looking to order custom A5 envelopes? Learn about the process and lead time from GFX Printer. With a user-friendly ordering system and efficient production, you can get your envelopes quickly and hassle-free. Our team of experts will guide you through the process, ensuring that you get the perfect envelopes for your needs. From design to delivery, we prioritize quality and speed to ensure your satisfaction. Contact us today to start the ordering process and get your custom A5 envelopes in no time.
Custom A5 Envelope Uses
Business and Professional Applications
Custom A5 envelopes have numerous uses in both business and professional applications. For businesses, they can be used to send letters, invoices, and marketing materials. They can also be used in the professional world for sending resumes, cover letters, and business proposals. Additionally, custom A5 envelopes can be used for personal occasions such as weddings, invitations, and greeting cards. The possibilities are endless with the customizability offered by GFX Printer. Choose from a range of materials, sizes, and shapes to create an envelope that perfectly fits your needs.
Personal and Creative Purposes
Custom A5 envelopes are versatile and can be used for personal and creative purposes. From sending personal invitations to crafting unique gifts, custom A5 envelopes are an excellent choice for those looking for a more personalized touch. Whether it's for birthdays, weddings, or special events, custom A5 envelopes can help make your special occasion more memorable. Additionally, custom A5 envelopes are perfect for creative purposes like scrapbooking or journaling. They can be used to store keepsakes, photographs, or other small items. With endless possibilities, custom A5 envelopes are a great way to add a personal touch to any project or occasion.
Conclusion
Looking for an effective way to enhance your brand? Custom A5 envelopes are the perfect solution! With endless design possibilities, they can be used for both personal and professional purposes. Our custom printing services ensure that you can create unique and eye-catching designs to promote your business or express your personal style. With a quick and easy ordering process, your custom envelopes will be delivered to your doorstep in no time. Don't miss out on this opportunity to stand out and make a lasting impression with custom A5 envelopes.
Select
Choosing the size, paper, color, number, and any finishing options to suit your needs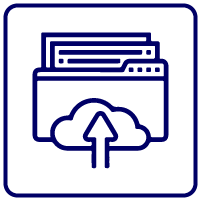 Upload
Upload your Design if you have! Otherwise, we will design it for you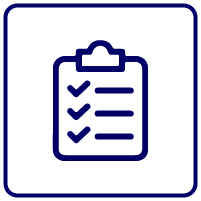 Recheck
We recheck file(s) for anything that could lead to a printing issue. You will be notified via email if there is any issue, and we'll wait until the issue cleared.
Notify
When your order is ready to ship, we will notify you by email, WhatsApp or by phone
Select
Choosing the size, paper, color, number, and any finishing options to suit your needs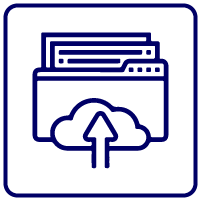 Upload
Upload your Design if you have! Otherwise, we will design it for you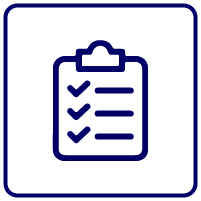 Recheck
We recheck file(s) for anything that could lead to a printing issue. You will be notified via email if there is any issue, and we'll wait until the issue cleared.
Notify
When your order is ready to ship, we will notify you by email, WhatsApp or by phone