Stapled Free
User Friendly, Excellently non-bounded Brochures
High Quality Papers
Our Best Chosen Paper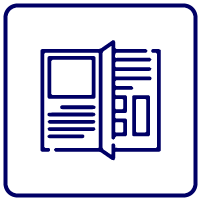 Perfect Produced
Highly Presided Cut Production
Safe on time – Shipping
GFX Printer Deliver Products Safely on Time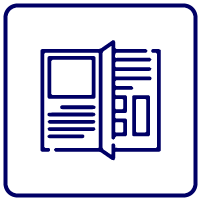 Overview & Importance of Custom A5 Brochures in Marketing
Custom A5 brochures are essential in modern marketing techniques. They provide a unique way to showcase a company's products and services. Custom brochures can be used for advertising, and events, or even mailed to potential clients. They also create a lasting impression on customers. Furthermore, it is important to create brochures that stand out from the competition. As a result, custom printing from GFX Printer ensures your brand message is delivered in an engaging, informative, and professional way.
Custom A5 Brochure Design
Elements of a Custom A5 Brochure Design
Custom A5 brochures are an effective marketing tool for businesses. A well-designed brochure can help to convey a brand's message in a clear and visually appealing way. When designing a custom A5 brochure, it's important to consider the elements that will make it effective. These include an attention-grabbing cover, clear and concise messaging, high-quality images, and a strong call to action. GFX Printer offers custom A5 brochure printing services to help businesses create effective marketing materials.
Creative Ideas for A5 Brochure Designs
Looking for inspiration for your A5 brochure design? Check out popular design websites like Behance, Dribbble, and Canva. These platforms showcase a variety of design styles, including modern, minimalist, and creative designs. You can also visit Pinterest and Instagram for visual inspiration, or browse design blogs like CreativeBloq and Smashing Magazine for helpful tips and tutorials. Let these resources guide you in creating a unique and eye-catching A5 brochure design.
Customization Options of A5 Brochure
Discover the Best Printing Techniques for Your A5 Brochure
When it comes to promoting your business, the right marketing materials can make all the difference. That's why it's essential to discover the best printing techniques for your A5 brochure. Firstly, consider the paper quality, which can affect the overall look and feel of your brochure. Additionally, choose colors and designs that reflect your brand identity. Finally, it's essential to use high-quality images and graphics to create a professional-looking brochure that engages your target audience. In short, customizing your A5 brochure with the right printing techniques can help you make a lasting impression and promote your business effectively.
Customizing for Different Purposes
When creating an A5 brochure, it's crucial to consider its purpose. Depending on the audience, the design, colors, and content may vary. Brochures for business or promotional purposes should convey a professional image with a clear message. Meanwhile, brochures for personal or creative uses can be more visually striking and adventurous. Whatever the aim, always keep the audience in mind and customize accordingly to make an impact. The GFX Printer can help achieve these goals, offering customization options to make the brochure stand out.
A5 Brochure Quality and Material
Choosing the Right Brochure Material
When it comes to creating a custom brochure, choosing the right material is essential. Consider factors like weight, texture, and durability. A heavier paper stock gives a premium feel and lasts longer, while a lighter weight is better for mailing. Textured paper adds a tactile element to the design, and glossy finishes can make colors pop. Think about the message you want to convey and how the material will help achieve it.
Optimal Quality and Durability for A5 Brochures
When it comes to A5 brochure printing, quality and durability are crucial. At GFX Printer, we use the latest printing technology and high-quality materials to produce brochures that are designed to last. Our team of experts ensures that every brochure is printed to the highest standards and meets your specific requirements. Whether you need brochures for marketing, events, or other purposes, we offer optimal quality and durability that you can rely on. Trust us for all your A5 brochure printing needs.
A5 Brochure Size and Shape
Choosing the Right Size and Shape
When it comes to A5 brochures, size and shape matter. Selecting the appropriate dimensions and form for your brochure can make or break its impact. Consider what content you want to showcase, the layout, and how the brochure will be distributed. Choose from a variety of shapes, such as square or rectangular, and sizes that range from pocket-sized to larger foldouts. At GFX Printer, we offer customizable options to ensure your A5 brochure is tailored to your specific needs.
Customizing Size and Shape for Specific Needs
When it comes to creating a brochure, choosing the right size and shape is essential. With GFX Printer, you have the freedom to customize your A5 brochure to meet specific needs. Whether you're aiming to make a statement with a unique shape or trying to fit more content in a larger brochure, GFX Printer has you covered. With our advanced printing technology, you can rest assured that your brochures will be top-quality and delivered on time.
A5 Brochure Content
Essential Information on a Brochure
To create an effective brochure, it's important to understand its purpose, audience, and content. Brochures should be visually appealing, easy to read, and well-organized. They should also provide all necessary information, including contact details, product or service benefits, and a clear call to action. Graphics and images can enhance the visual appeal of a brochure, but they must be relevant and high-quality. Additionally, the size, shape, and material of the brochure should be carefully chosen to fit the specific needs of the project.
Customizing Content for Different Purposes
When it comes to creating brochures, one size doesn't fit all. Different brochures serve different purposes, and it's crucial to customize the content accordingly. With the GFX Printer, you can create tailored brochures for marketing, advertising, events, and more. From text and images to layout and design, we've got you covered. Our customizable options allow you to create a brochure that effectively communicates your message to your target audience, whether it's promoting a product, service, or an upcoming event. You can check the guide How to make effective design for marketing?
A5 Brochure Branding
Incorporating Branding Elements into Design
Creating a Cohesive Brand Image: Incorporating Branding Elements into the Design of Your A5 Brochure. From color schemes to fonts, choose design elements that align with your brand's identity. Consistency in branding is key, so make sure to integrate logos and slogans. Above all, create a visually appealing and memorable design that resonates with your target audience.
Maximizing Branding Potential with A5 Brochures
A5 brochures can be powerful marketing tools for businesses, but incorporating branding elements can maximize their impact. By using consistent branding elements, such as logos and color schemes, businesses can create a cohesive look that reinforces their brand image. Customizing brochures for specific purposes can also help to target specific audiences and increase engagement. With the GFX Printer, businesses can create professional-looking brochures that are tailored to their branding needs, while also ensuring optimal quality and durability.
Ordering Custom A5 Brochures
Choosing the Right Printing Company
When it comes to A5 brochure printing, choosing the right printing company is crucial. The ideal printing company should offer various customization options, use high-quality materials and inks, and provide excellent customer service. Look for companies with positive reviews, a track record of successful projects, and competitive pricing. It's also essential to ensure that the company has the necessary equipment to produce your brochures to your desired specifications. Consider getting quotes from multiple companies to compare pricing and services before making a decision.
Ordering Process and Lead Time
When considering printing services for A5 brochures, it's essential to understand the ordering process and lead time. The best printing companies will have a streamlined ordering process that is easy to use and provides clear instructions for uploading designs and selecting materials. It's also crucial to consider lead time to ensure that brochures will be delivered on time for events or marketing campaigns. Working with a reliable printing company can help ensure a smooth ordering process and timely delivery.
Custom A5 Brochure Uses
Business and Promotional Purposes
When it comes to promoting your business, an A5 brochure can be an effective marketing tool. This compact and easy-to-carry brochure can hold valuable information about your company, products, and services. It can be used for various business purposes, such as promoting new products, showcasing your work, and providing information to customers. Additionally, A5 brochures are perfect for promotional purposes, such as handing them out to potential clients at events and trade shows, making them a valuable asset for any business.
Personal and Creative Applications
An A5 brochure can be a versatile and cost-effective way to showcase your personal or creative work. Whether you're an artist, photographer, or designer, a well-designed brochure can make a great impression. Use it to present your portfolio, promote your services, or advertise your upcoming exhibition or event. With the customizable size and shape options, as well as high-quality printing services from GFX Printer, you can create a unique and professional-looking brochure to fit your specific needs.
Conclusion
In conclusion, custom A5 brochures offer numerous benefits for businesses and personal projects. By incorporating branding elements, high-quality images, and effective messaging, these brochures can maximize your marketing potential. Additionally, custom A5 brochures offer a cost-effective solution for personal and creative projects. GFX Printer offers an easy ordering process and short lead times to get your custom brochures quickly. We encourage you to create and use custom A5 brochures to elevate your marketing efforts and personal projects.
Select
Choosing the size, paper, color, number, and any finishing options to suit your needs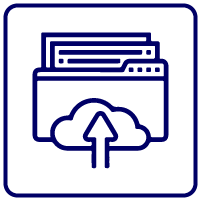 Upload
Upload your Design if you have! Otherwise, we will design it for you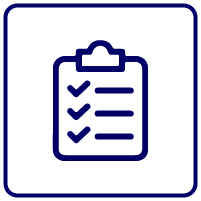 Recheck
We recheck file(s) for anything that could lead to a printing issue. You will be notified via email if there is any issue, and we'll wait until the issue cleared.
Notify
When your order is ready to ship, we will notify you by email, WhatsApp or by phone
Select
Choosing the size, paper, color, number, and any finishing options to suit your needs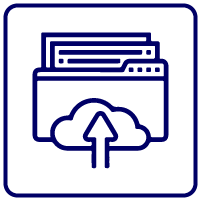 Upload
Upload your Design if you have! Otherwise, we will design it for you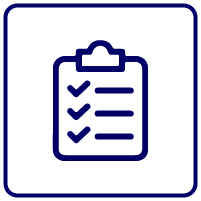 Recheck
We recheck file(s) for anything that could lead to a printing issue. You will be notified via email if there is any issue, and we'll wait until the issue cleared.
Notify
When your order is ready to ship, we will notify you by email, WhatsApp or by phone